Sending Files for Printing
... how to send your files ready for Digital Printing
The quality and good print execution is connected to the files received. The files are exclusive responsibility and property of the client. Depending on the type of files, vector or photographic, follow our recommendations to edit them.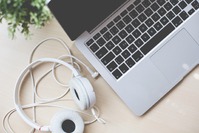 1. Photographic Files:
PDF and/or Tiff files format are accepted. Please follow the instructions below:
Lzw Compression / Byte Order: IBM / Layer Compression: RLE
Scale 1/1

Resolution: 300 dpi - Do not use Interpolation
Color Mode: RGB
2. Vector Files:
Send us a PDF format file for 100% Vector files
If aside from vector elements your composition also includes bitmap images, please follow the instructions above in "Photographic Files", then complete your composition with the vectors and send the finished work as a PDF file.
3. Other Formats:
For information concerning other file formats we recommend you e-mail us at geral@metro-creativo.pt or you can reach us by phone, we have a trained team ready to help you.